Photo by Women on Web
Published open access at American Journal of Obstetrics & Gynecology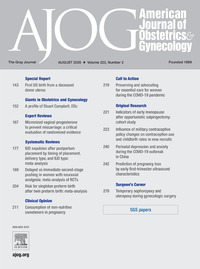 About the study
We examined patients' knowledge of, interest in, and experience with self-managed medication abortion before presenting to one of 3 Texas clinics. We characterized the clinic- and person-level factors associated with these measures.
Key findings
Of patients at 3 Texas clinics, 30% had prior knowledge of medications that could be used to self-manage an abortion. Among these, 28% had considered medication self-management before attending the clinic.
In all, 13% of patients sought or attempted any method of self-management before attending the clinic.
Those experiencing clinic-access barriers were more likely to have considered or attempted self-management.
Among patients without prior knowledge of medication self-management, 39% expressed interest in this option as an alternative to in-clinic care.